Swingsets
Our swingsets are modular in design and can be added to for an increased play area. Our wooden swingsets are built with pressure treated yellow pine lumber. They are treated to withstand harsh weather elements, while still being attractive, clean and odorless. Our lumber is environmentally safe, and more importantly, is safe for your children. Plastic slides are made of a material which will deflect the sun's rays and not heat up. We guarantee our wooden swingsets against decay and insect damage. Wood swingsets come in a choice of unfinished, stained or painted.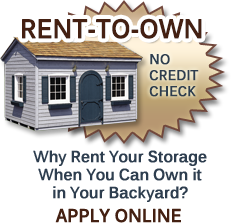 From the small and simple beginning sets to the backyard dream swingset, all our sets are handcrafted by skilled Amish craftsmen. Our sets are designed to bring your children and grandchildren many hours and years of enjoyment and memories.
Our vinyl swingsets are constructed using pressure-treated lumber covered with vinyl. This combines the strength of wood and the easy care of vinyl, allowing your swingset to remain safe and attractive for many years with little or no maintenance. No splinters, staining, sealing, or painting!
All swingset ropes, swings, chains, and gliders are designed for adult weight and include the standard Barnco 5-year written warranty. This warranty covers defects in workmanship and materials that affect the structural integrity of the playground system. In addition, slides, swings and accessories are covered from the date of original purchase.


---



Playhouses

A playhouse from Barnco will meet your child's every need. Choose from our collection of Victorian playhouses in pine siding, DuraTemp, vinyl, LP Lap, or cedar. For a more rustic look, you can add a cedar shake roof. Now is the time to give your children the playhouse you always wanted - one that will bring their imagination to life, creating wonderful childhood memories.

Our playhouses are built by skilled craftsmen and may be purchased with a beautiful pine finished interior with a REAL hardwood floor, and even curtains for the windows!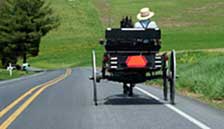 Berlin Office:
(856) 767-6887

Mobile Phone (Mon-Fri: 8am-5pm):
(856) 753-8900


Berlin Hours:

Thursday: 10 AM to 4:00 PM
Friday: 10 AM to 4:00PM
Saturday: 8 AM to 4:00PM
Swedesboro Office:
(856) 241-7660

Mobile Phone (Mon-Fri: 8am-5pm):
(717) 951-3883

Swedesboro Hours:

Friday: 10 AM to 4:00 PM
Saturday: 8 AM to 4:00PM
Monday: 10 AM to 4:00PM