Outdoor Living / Outdoor Furniture



Pool Houses

Choose a building from our Outdoor Living Collection for a sun room, pool patio, club house, spa house, or artist studio. We offer finished interiors for your convenience, along with many features and upgrades to deliver a product that meets your every need.
---
Outdoor Furniture




Choose from our wide variety of outdoor lawn furniture......WE HAVE IT ALL.....From your relaxing chairs for your NEW deck or just a regular picnic table for your backyard. We offer Maintenance FREE Poly Furniture as well as Traditional Wood Treated Furniture. With all of our many options we can suit your every need.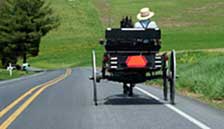 Berlin Office:
(856) 767-6887

Mobile Phone (Mon-Fri: 8am-5pm):
(856) 753-8900


Berlin Hours:

Thursday: 10 AM to 4:00 PM
Friday: 10 AM to 4:00PM
Saturday: 8 AM to 4:00PM
Swedesboro Office:
(856) 241-7660

Mobile Phone (Mon-Fri: 8am-5pm):
(717) 951-3883

Swedesboro Hours:

Friday: 10 AM to 4:00 PM
Saturday: 8 AM to 4:00PM
Monday: 10 AM to 4:00PM