About Us
Built from the ground up, our Amish staff has created a product line where quality is second to none. Every piece of wood, material, and options within your products has been handcrafted by the finest Amish builders in Lancaster, PA. We are happy to offer two locations in berlin, NJ, and Swedesboro, NJ.
For over 20 years our company has be creating the finest products with includes sheds, gazebos, custom garages, and so much more. Our parent company J&M Woodworks, was established in 1987. In 2001 we thought it important to establish Barnco Woodworks as a means to offer our products direct to the public.
5 Year Written Warranty
We are happy to offer a warranty that most builders simply won't match. The reason is simple, we put more lumber in our structures, higher quality materials, and an inspection code that leaves nothing to chance. Our tar paper and asphalt shinges offer much longer life as well as the braces to prevent any warping. This is one of the reasons we offer such a strong warranty. Simply put we want you to be happy with your structure for many years to come.
Unmatched Service
That though is not where we stop. Our heritage goes much further when it comes to the service we offer. We deliver the products your order on time and professionally by a staff that has completely trained. Our customers are our friends, and it is important that you are happy with every aspect of the job.
If you would like to add any of the products we offer including, sheds, custom garages, gazebos, pool houses, and so much more, we stand ready with our professional staff to answer any questions you have. We thank you for your trust.
Have a question? Call Sam at (856) 767-6887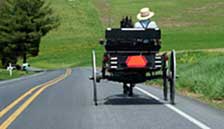 Berlin Office:
(856) 767-6887

Mobile Phone:
(856) 753-8900

Berlin Hours:

Thursday: 10 AM to 4:00 PM
Friday: 10 AM to 4:00PM
Saturday: 8 AM to 4:00PM